This International Women's Day, we talk to Catherine Dawson about women in horticulture and her role as Technical Director at Melcourt
How did you get into the horticultural industry?
I knew nothing about horticulture, other than having parents who were keen gardeners, when I joined bark company Cambark in the early 1980s. I had completed a degree in Soil Science and spent four years working in agriculture and viticulture. The use of bark in growing media was relatively new back in the mid-80s so there were no textbooks telling you what to do. To say that I had to 'find my way', doesn't quite capture what it was like. But with the support of others in the field of growing media I gradually picked it up.
Were there many women in horticulture when you first started, or were you unique?
If I was in a minority, I didn't really notice. I never knowingly encountered any chauvinism or discrimination. The barrier that needed to be broken was about working with a new ingredient and getting it to be accepted by a relatively resistant-to-change industry. Shades of today's peat debate there!
The late Margaret Scott was a big influence on me. In her career at ADAS, which in those days was a government agency, she was a real trail blazer in this field. Margaret pushed the boundaries and helped the industry to move on from the peat/sand mixes that were typical for nursery stock in those days. She was an inspiration to so many in our industry and was sorely missed when she passed away at too early an age.
Do you continue to be inspired women in horticulture?
There are so many great female role models in our industry for women to look up to. A true inspiration to many, particularly young women, is Natalie Porter. She has not only become a key spokesperson for the ornamentals industry but been instrumental in setting up the Young People in Horticulture Association. This aims to bring together under 35s in ornamental horticulture to facilitate their collaboration, education and innovation.
And I admire Sarah Raven. She's not only curated a wonderful tried and tested collection of seeds, plants and sundries (including SylvaGrow as it happens…) but set up a very successful online retail business. I also share her passion for wildflowers and natural landscapes.
What do you love about this area of horticulture? Has peat free always been a passion?
Growing media is a truly fascinating area of work. Composts are the fundamental building blocks on which all horticultural production is based. Without growing media nothing will grow, whether it's soil-based, soilless or hydroponic. Plants raised in pots are utterly reliant on the growing medium and its efficiency to provide for the plant's needs.
But the more I know, the more I realise I don't know!
Joining Melcourt 30-years ago, was a brilliant career move for me. The company is very much based on forest co-products, and it wanted to expand from its core position as a landscape/mulch specialist into the horticultural use of bark. I arrived with a brief to develop a range of peat-free growing media. Quite a challenge but one in which I was given all the resources needed. And two decades ago, we launched Sylvamix®, our first peat-free growing medium for professional growers.
Using peat was never an option for Melcourt as we had no direct access to peat, and we could see the writing was on the wall for this growing medium. It's sometimes overlooked that the first government target for peat reduction was published as far back as 1995.
While we absolutely acknowledge the case against peat, we also know that it does form the basis of very effective growing media. As one who has spent a working life trying to emulate it, I can confirm that it is a very hard act to follow! But thankfully, at Melcourt we've been able to demonstrate time and again across a very wide range of applications that we can indeed emulate it.
What does your day-to-day role include?
In my role as Technical Director at Melcourt, I'm in charge of product development and quality. I've played a part in the development of a multi-award-winning range of peat-free growing media. But I stress 'playing a part'. None of us at Melcourt could have done it without the support of each other. Whether that's the production staff who choose and manage the correct mixing and handling of machinery, the sales staff that create the orders, or the administration staff that make all the wheels turn. It's a privilege to be part of such an effective team.
Although we launched our first peat-free growing medium in 2001, the development work never stops. We are continually testing and improving our current products or developing new ones.
The context in which we operate also changes. The horticultural world into which we launched in 2001 is a very different place to that of 2022. The peat debate has moved on considerably, and there is far greater awareness from a much wider range of growers and gardeners.
To that end, my job also involves supporting our sales staff with technical back up, giving talks to a variety of professional and amateur groups and writing articles. At Melcourt we've always been involved in the wider industry and serving on committees.
A highlight for me has been taking an active role in the Defra Growing Media Task Force. This allowed me, along with many others in the growing media industry, to help create the newly launched Responsible Sourcing of Growing Media Scheme, which seeks to make the environmental and social impacts of growing media more transparent.
Which one of your peat-free composts do you love to use in your own garden?
I love all our products, of course, but I've a particular soft spot for SylvaGrow Multi-Purpose. It was the first in our range for gardeners, based on the well-established equivalent professional product Sylvamix Potting, and the one that first got us noticed by the retail world. And it's incredibly versatile.
On my windowsill, there's seed trays of tiny antirrhinum seedlings, just emerging. In the garden, topiary box plants are raised from cuttings in SylvaGrow Multi-Purpose. They're now magnificent specimens in 15-litre pots. All of this from one truly multi-purpose product!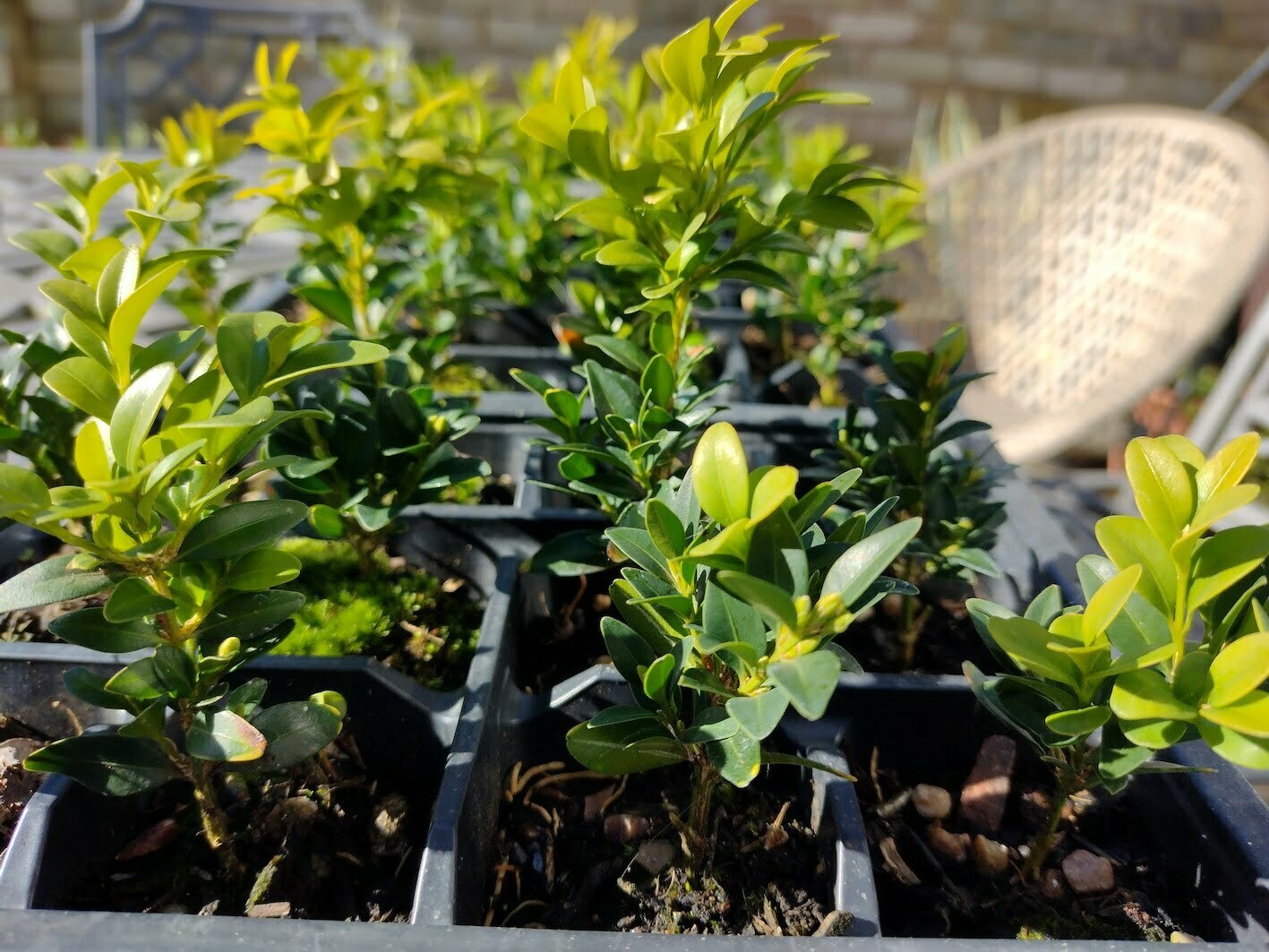 Discover more of our Melcourt and SylvaGrow products…